These days everything is clean in tidy in a modern living room. But the DVB-T room antenna spoils the look of the room. This is not the case with the 1703BK antenna from Thomson. Its elegant and discreet design is decorative and can be used as a practical stand for over-ear headphones.
Antenna with stand function
High-quality DVB-T antenna

for better HDTV and 3D reception

Do you get annoyed by audio and signal interruptions or pixel defects in images? The LTE band-elimination filter blocks mobile phone interference and guarantees optimum reception quality.

With integrated headphone holder

Stand function for tidy storage that is gentle on your on-ear or over-ear headphones.
Positioning at home: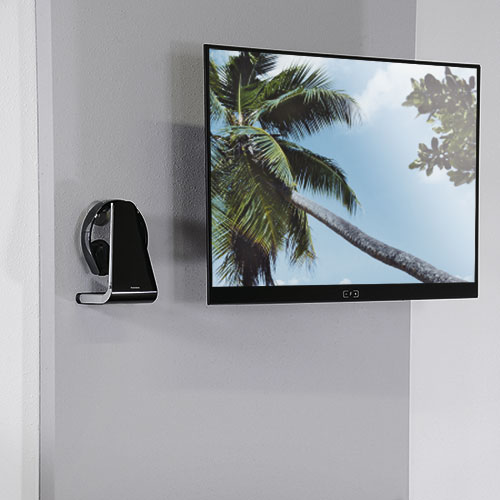 Direct wall-mounting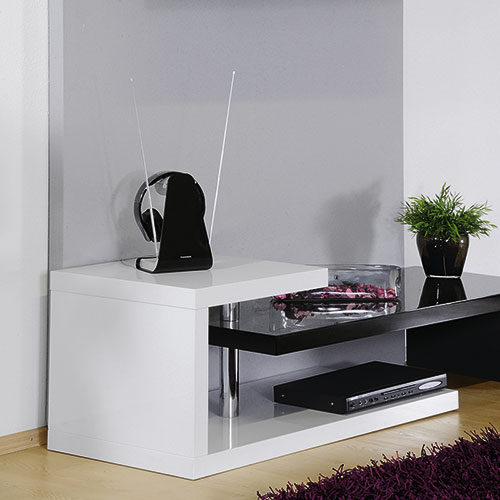 Upright on a lowboard
Overview of all special functions:
Wall bracket
Practical bracket for secure and practical wall-mounting.
Unobtrusive ON/OFF and regulator switch
Hidden ON/OFF switch and regulator switch for setting signal amplification up to 46 dB.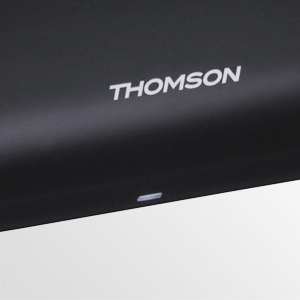 Unobstrusive status lamp
LED for checking if the device is ready for operation, which can be switched off.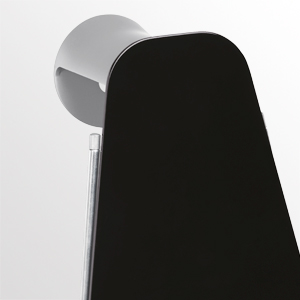 Hidden antenna poles
Foldable antenna rods can be folded into the device to save space if desired.
Specifications:
Connection: IEC Plug
Max. Amplification: 46 dB
Width: 16,5 cm
Height: 25 cm
Koaxkabellänge: 1,5 m
Length: 13 cm
Depth: 0 cm
Power Supply: External Power Supply Unit/Remote Power Feeding
Frequency Range: 30 - 790 MHz
Technology: DVB-T
Colour: High-Gloss Black
Usage: Indoor Antenna